posted by Ana Glaucia Chiyo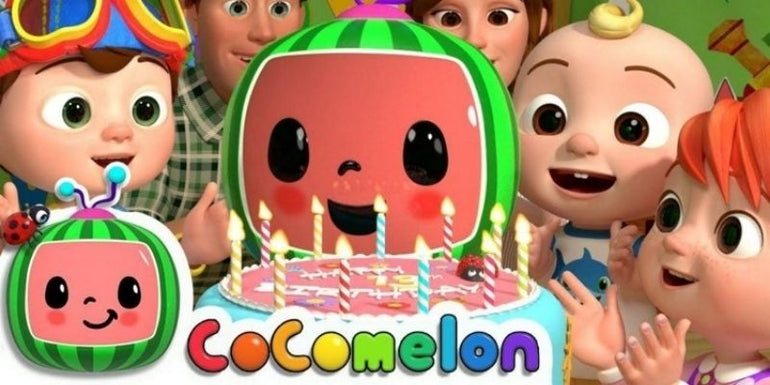 Having a Cocomelon themed Birthday Party is a great idea!
Cocomelon is an American YouTube channel famous for it's super cute 3D animated carachters and famous nursery rhymes. And can you believe these adorable faces make the second-most viewed channel in the world?
What are the names of the Cocomelon's family carachters?
The main carachters in Cocomelon are the Schimidt Family. The father's name is John. The mother's name is a mistery! She's always called "Mommy". TomTom is the name for the oldest sibling. He's tall, has brown hair and green eyes. Yoyo is red haired sister. And the adorable baby is JJ. 
And let's not forget about the adorable watermelon that is the main symbol for the show Cocomelon!
So, yes, they are cute, they are famous and if you have a baby at home, you know those songs by heart. So why not make Cocomelon's your child's birthday theme this year?
We have many birthday invitation templates and party printables at our shop! 
Be sure to check them HERE